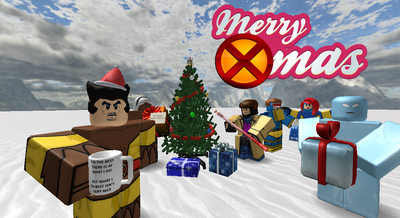 Happy Holidays from all of us at USHU! 
I've been making a character a day in the vein of an Advent Calendar for the past 22 days, and despite ending up with a list of 39 possibilites, I'm having trouble choosing who I actually want to make.
I'll be quite inactive on ROBLOX, mostly due to trying to get this wiki started up, but also due to family matters.
Have a merry Christmas, and a happy New Year!
-Frad
Ad blocker interference detected!
Wikia is a free-to-use site that makes money from advertising. We have a modified experience for viewers using ad blockers

Wikia is not accessible if you've made further modifications. Remove the custom ad blocker rule(s) and the page will load as expected.